Diva Delores Printables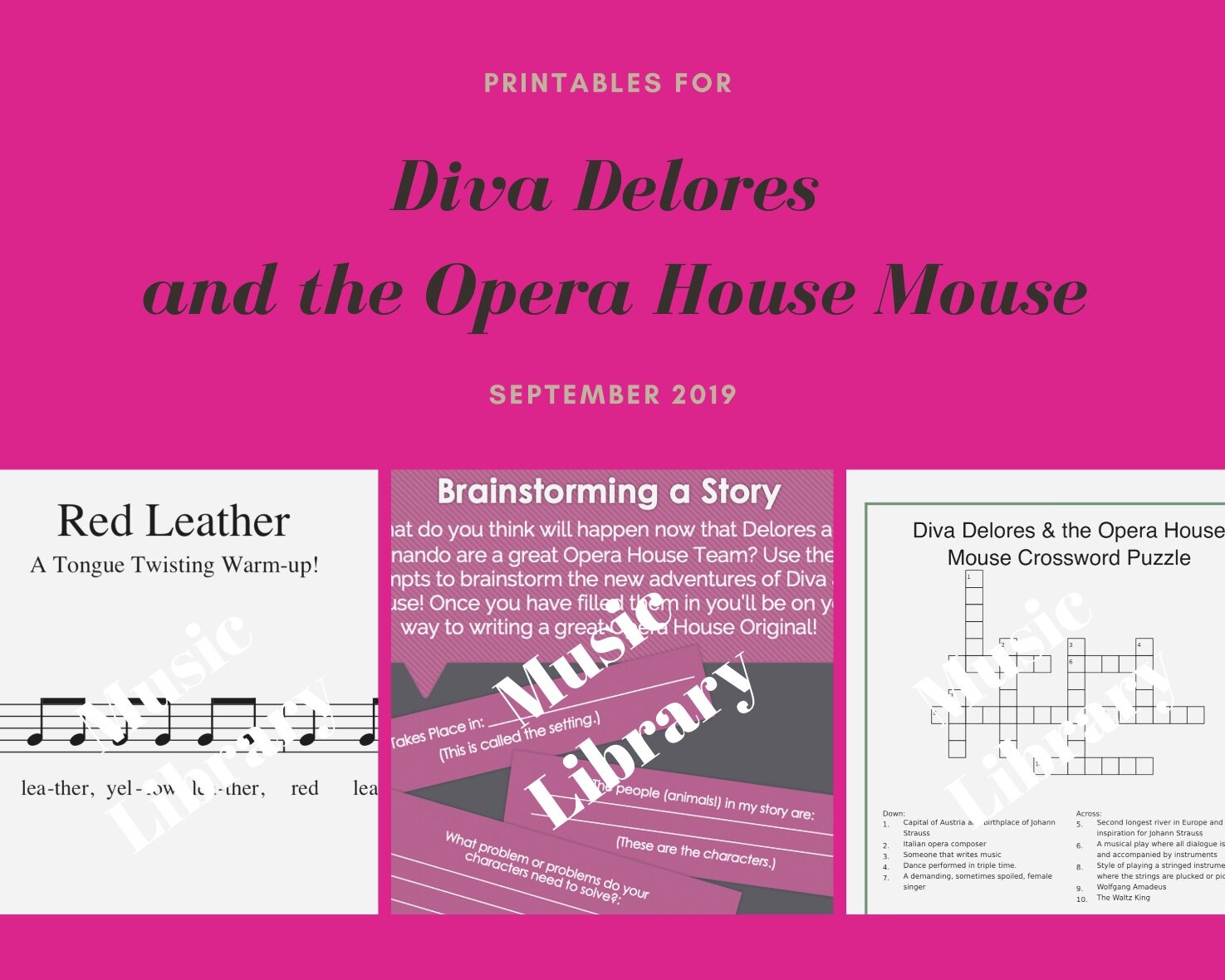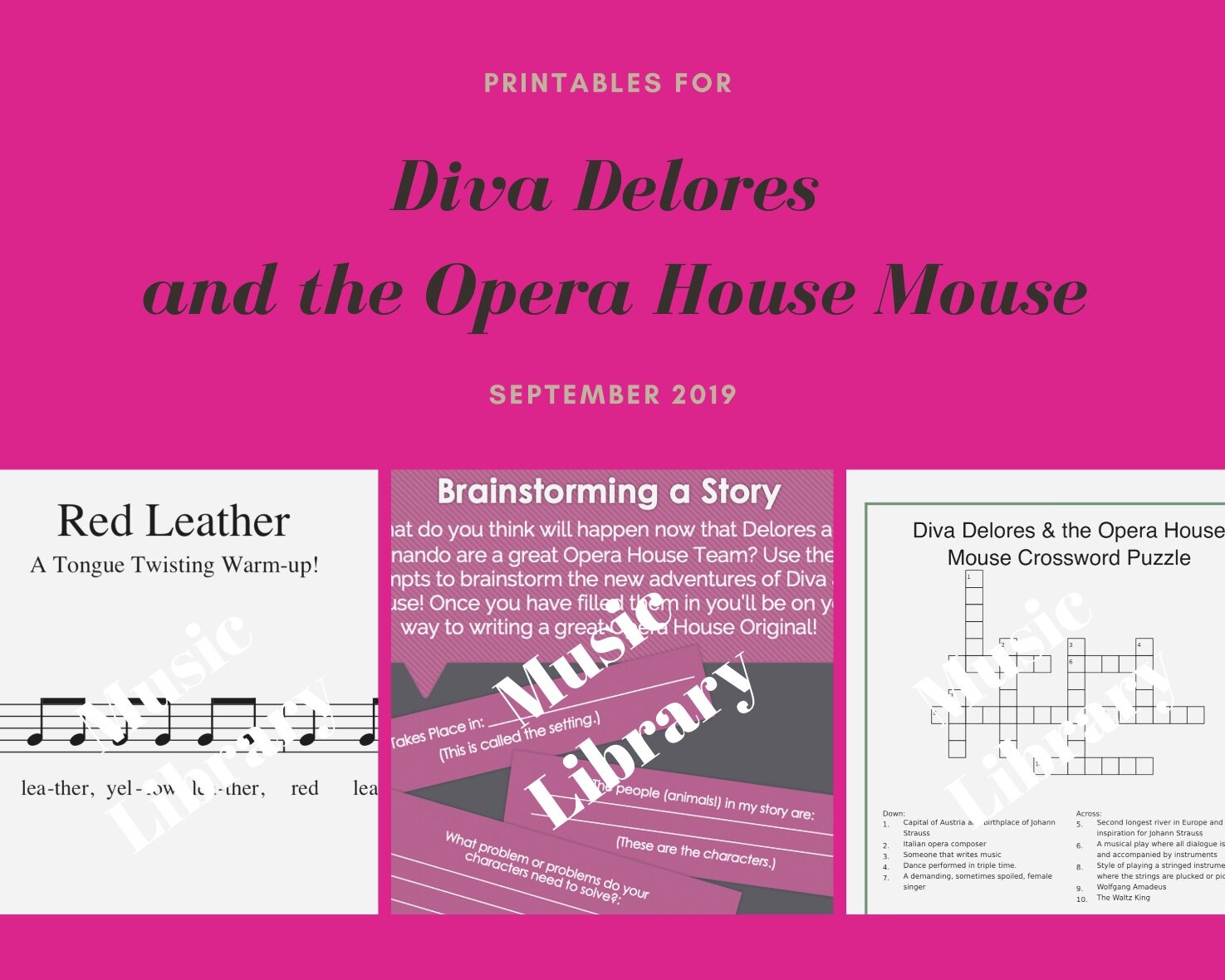 Diva Delores Printables
Bundle of printable downloads used to accompany the book Diva Delores and the Opera House Mouse by Laura Sassi.
Crossword Puzzle

Brainstorming a Story Outline

A Note to Say… Writing Practice

Reflective Writing/Discussion Prompts

Coloring Page

Red Leather Warm-Up Sheet Music

Hip Hop Warm-Up Sheet Music
Printables ONLY. Does not include Diva Delores box contents or access to digital resources. Read more about Music Library subscription boxes here!